Executive search and more
Our core business is executive search, we search and select exceptional candidates and clients in the built environment. We act as agent for executive directors, managers and specialist experts in construction, real estate and infrastructure. New leaders! But we don't stop there, we go further. Individual or team-oriented development are issues where we, in our capacity as 'ACT' certified organisation, can actively make a contribution. Furthermore, our insights can offer an original point of view on your management issues. Our expertise in the business gives us a different perspective on certain matters and we would like to share this with you. We work on wide-ranging positions for various clients within the chain, because we believe that the right balance in engineering, general management and staff (for instance finance, marketing & sales, purchasing, contract, and risk management) leads to an optimal result.
We are headhunters who use the utmost care and apply maximum effort to answer your queries. We continue where others stop. After our introduction we start with a thorough assessment of the position that has to be filled. During this process we are inquisitive, ask a lot of questions and listen attentively to your requirements. In doing so, we will be able to truly understand your organisation and gain insight into the market or environment in which you operate.
After the assessment we will have a clear image of the criteria for the search profile and we will make an evaluation of the success rate and any obstacles we may encounter and share this with you. We will make a recruitment plan in which you will be able to see when certain actions will be taken and also what will be expected of you as our client.
Our clients inform us that we are transparent in our procedure and that they appreciate the clear agreements that are made. We outline in advance what our efforts will be to manage expectations. Open communication and our expertise will ensure the candidate you envisioned.
Since 2014, Koen Vermulst and Jurgen Pauwels are accredited to perform ACT measurements, an innovative psychometric instrument that distinguishes subconscious from learned competences. We measure individuals and teams. We can analyse organisations with the help of our affiliate partner My HBM Network.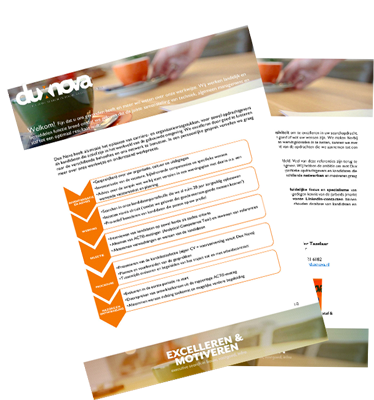 Download more information about our method